01/04/2021 10:00 AM Central
Dawn Gaden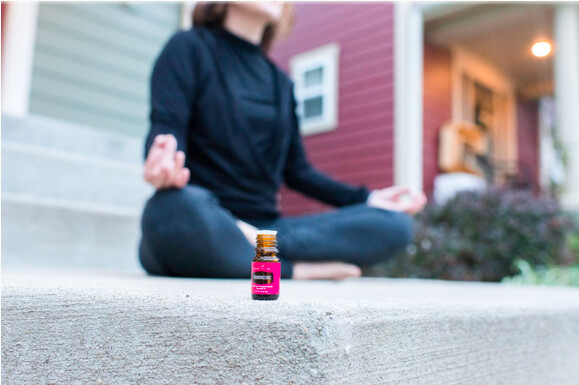 Use the essential oil Frankincense to uplift your daily practice -mind, body and spirit.
Does anyone here love science? Frankincense contains 8% sesquiterpenes and 78% monoterpenes, which are known to be calming. It's grounding, and great for meditation and balancing emotions. It's also amazing for your skin to help create a youthful appearance.
BALANCE
Combine a drop of Frankincense and Lavender in your daily moisturizer (I love coconut oil) and you will be amazed at the appearance of your skin.
What is your daily skin routine? How do you cleanse, exfoliate, moisturize?
SELF CARE
Tips for pampering this holiday season with one of the most sacred of oils:
Exfoliate once a week to remove dry skin and allow the shine to come through!
wash twice a day!– once in the morning after a sweaty work out and again at night to remove all your makeup and impurities.
For a spa-like treatment, use Young Living sandalwood moisturizer with a little bit of Frank and a little bit of Melrose for added bliss!
Frankincense also works great for breakouts.
GROUNDING
Frankincense essential oil provides an aroma that is perfect for creating a grounding experience during yoga or meditation. It can also be used topically (right on your skin) to promote the appearance of healthy-looking skin.
SPIRIT
Frankincense essential oil is considered a holy oil in the Middle East, where it has been used in religious ceremonies for thousands of years and was one of the gifts given to Christ at his birth. Frankincense is also mentioned in the Ebers Papyrus, an ancient Egyptian scroll from approximately 1500 BCE, which documents its use.
Young Living distills Frankincense oil from the resin of Boswellia carterii trees located in northern Africa, near the Arabian Peninsula. Frankincense is a key ingredient in many products, including Boswellia Wrinkle Cream, Brain Power™, Awaken™, Highest Potential™, and Forgiveness™.
Snuggle by the Fire using this recipe in your oil diffuser:
3 drops Bergamot
3 drops Light the Fire™
2 drops Frankincense
1 drop Northern Lights Black Spruce
The East Coast blend for healing and grounding: