Oct 24, 2023 05:03 PM Central
Dawn Gaden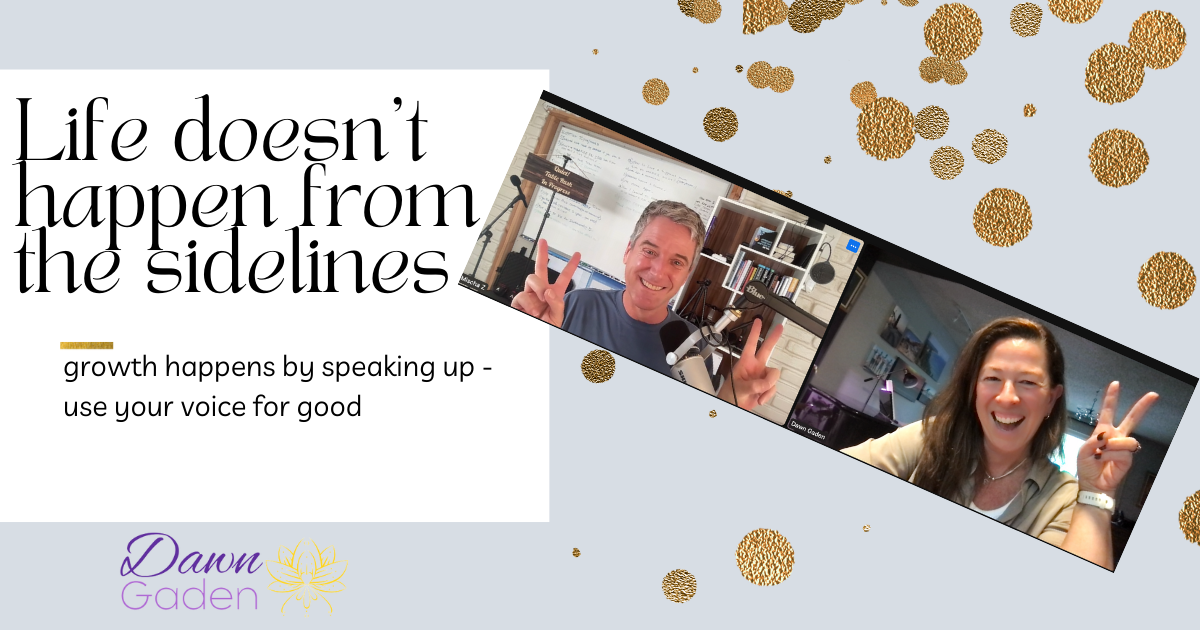 Life Doesn't Happen From The Sidelines
This is a big shout out to a friend, colleague and podcast guru!
I met Mischa in Northern Ireland at a castle. We were attending the ENE speakers international event. Mischa was our official videographer, photographer, and storyteller.
After meeting him and seeing his amazing work, I decided to join his Influencer Army and learn some high level tools to be the best podcast guest I could be.
We all have a message, but how do we convey it with confidence, clarity and conviction to what we believe in.
Here's what I learned while being a part of Mischa's group and learning to show up and speak my truth:
1. How to formulate an email application to a podcast.
2. the simple steps to talk about what I do and who I serve.
3. support from like minded, heart-centered community.
4. Bonus: confidence to show up and speak with conviction my mission in life!
Ever thought about being on a podcast? Have a story to share? (I know you do). Our experiences are meant to not only transform us, but others as well.
My cancer journey wasn't meant to be a secret, something to hide and forget (yes, many times I wanted to hide away with it). After sharing my story, seeing the tears in the eyes of my audience, hearing the feedback "this means so much to me, thank you! Now I have the courage to take my next step forward."
If you are ready and you feel that nudge to speak, check out Mischa's upcoming podcast program: www.badzuck.com - Tell him I sent you! You will love his energy and dedication to seeing you succeed!